Famous Royal Opals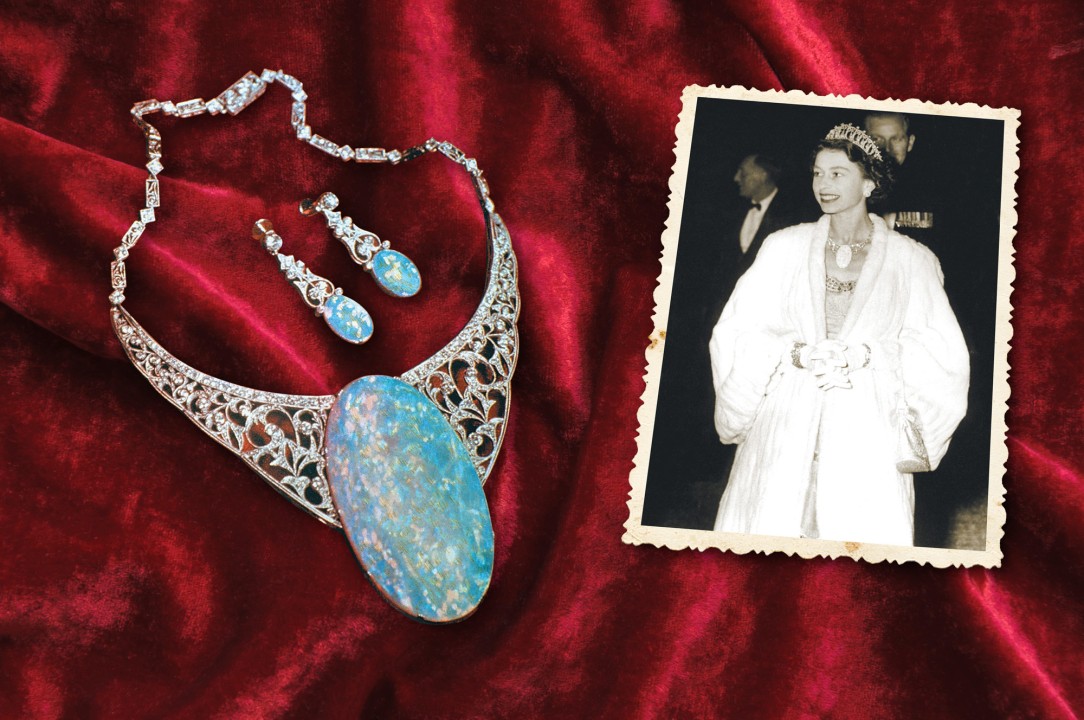 The Queen's Andamooka Opal Parure
For centuries, opals have adorned the jewellery of some of the world's most famous and influential historical figures. They've scintillated in the imperial crowns of the Holy Roman Empire and the former kingdom of Hawaii. They've sparkled on the ears and necks of countless queens, from Empress Josephine to Queen Elizabeth II. Though far too many of these famed opals have been mysteriously lost to the ebbs and flows of time, the royal obsession with this incredible gemstone has never waned. 
Nonius, Mark Antony, and Cleopatra
The first royal encounter with opals occurred in 35 BCE. A Roman senator named Nonius came into the possession of a breathtaking gem mined in Slovakia, which was, at the time, the only source of opal in Europe. When Mark Antony, who had just begun courting Cleopatra, heard about Nonius' opal through their fellow politicians, he became adamant that it had to become his to bequeath to his beloved queen of Egypt. Nonius refused him several times, despite Mark Antony offering him hundreds of thousands of dollars in modern day currency for the stone. This greatly angered Mark Antony, and he threatened to use his power to have Nonius stripped of all his worldly possessions and exiled from Rome. Rather than face Mark Antony's ire, Nonius fled Rome, leaving everything behind except for the opal. Neither he or the gem were ever seen again. 
Orphanus
and the Holy Roman Emperor
Crown of the Holy Roman Emperor
After this story was recounted by Pliny the Elder in his 77AD text, Natural History of the World, opals became intrinsically associated with royalty - and power. In the 13th century, an extraordinarily beautiful opal dubbed the Orphanus became the centrepiece of the Holy Roman Emperor's coronation crown. Orphanus was described as snow white, sparkling like a diamond, with incredible flashes of re-wine coloured fire. Unfortunately, it has not been seen since 1350. The coronation crown is now on display in Vienna with a massive sapphire in place of the opal. Orphanus, it seems, has lived up to her name - she has no person, nor a home, to belong to. 
The Burning of Troy
, Napoleon, and Josephine
In 1805, yet another infamous statesmen became besotted with a gorgeous opal. Napoleon I was well aware of the tale of Nonius, and completed Mark Antony's fruitless endeavour by gifting his wife, Empress Josephine, with a 140 gram black opal named The Burning of Troy. The name is not just a reference to the opal's intense fire (play-of-colour), but the ancient legend of the sacking of Troy in 1184 BCE. The Trojan War began when Paris, Prince of Troy, eloped with Helen, wife of the Spartan King. Napoleon thought of Josephine as his Helen of Troy, as they were both great beauties. Sadly, like Nonius' opal and Orphanus, The Burning of Troy was lost forever after Napoleon's empire was overthrown seven years later.
The Oriental Circlet Tiara and Queen Victoria
The Oriental Circlet Tiara
During the 19th century, the tradition of royalty gifting one another with opal jewellery continued. Queen Victoria is perhaps one of the most famous and prolific wearers of opal jewellery. Her dear husband, Prince Albert, often designed jewellery including opals for the Queen. In 1853, he commissioned the iconic jewellery maison Garrard to craft an intricate opal tiara of his own design. Inspired by pieces Queen Victoria had received during her tenure as Empress of India, the Oriental Circlet Tiara became a favourite of HRH. After her death, the tiara was passed on to her daughter in law, Alexandra, Princess of Wales. Princess Alexandra had the opals reset with Burmese rubies. Though the opals are long gone, the Oriental Circlet tiara lives on, and has been photographed multiple times on both the Queen Mother and Queen Elizabeth II. 
The Imperial Crown of King David Kalakaua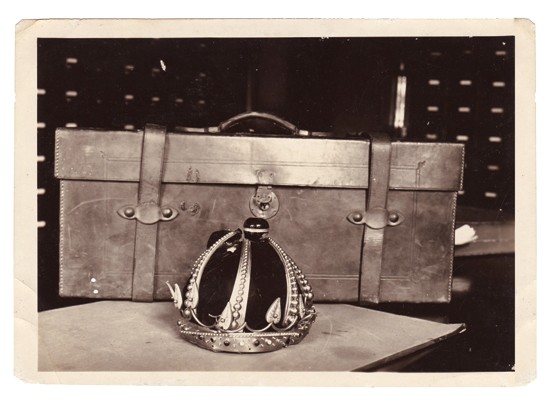 The Imperial Crown of the Kingdom of Hawaii
Queen Victoria's status as an icon of fashion had far flung influence on how royalty and nobility dressed. Upon hearing news of how opals had become all the rage in Victoria's court, King Kalakaua of Hawaii requested that a lavish crown be crafted with the jewel for his belated coronation in 1883. London jewellers Hoffnung and Co. created a crown that cost thousands of pounds and was adorned with diamonds, pearls, rubies, emeralds, and opals. 
Ten years later, the Hawaiian monarchy was overthrown. In the aftermath of the coup, American diplomats discovered the mutilated remains of King Kalakaua's crown. Palace guard George Ryan was accused of having stolen almost all of the crown's one thousands gemstones and was subsequently arrested. Apart from a handful of diamonds, none of the other jewels were ever recovered. A replica of the crown was made using glass crystals in 1925, and is still displayed at Iolani Palace in Honolulu.
The Opals of Queen Elizabeth II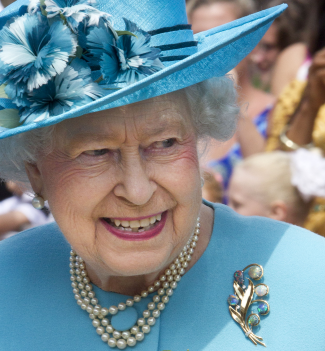 Looking back through the history of royal opal jewellery, it would seem as if none of the gemstones survived until present day. However, modern royalty is keeping old traditions alive by sporting opal jewellery on a regular basis. For her 1947 wedding, Queen Elizabeth II was given the Australian Opal Spray Brooch by RSL Australia, and still wears the gold and black opal piece often. Seven years later, during a tour of the Commonwealth, Queen Elizabeth was given the famous Andamooka Opal Parure (matching set) by the Australian government. The necklace and earrings boast over 200 ct of brilliant South Australian Opal. Rightfully so, the Queen keeps the magnificent jewels in the Royal Vault for safe keeping.

Opals and Royalty in the 21st Century
Young royals like Queen Letizia of Spain, Queen Maxima of the Netherlands, Crown Princess Mary of Denmark, and Meghan Markle have all been photographed in recent years wearing opal jewellery, ushering the trend into a new generation. It seems almost certain that so long as there are royals, there will be royals wearing opals. But regardless of whether or not you're a real prince or princess, wearing opal jewellery is sure to make you feel as special and glamorous as one.
References
Altmann + Cherny Australian Opals, 2020, "The Andamooka Opal" Also Known as "The Queen's Opal", Famous Opals, accessed 28/08/20. <altmanncherny.com.au/famous>.
Christie's Images, 2019, Inside the decadent love affair of Cleopatra and Mark Antony, National Geographic History Magazine, accessed 28/08/20, <nationalgeographic.com/history/magazine/2015/10-11/antony-and-cleopatra/>.
EPA, 2018, Meghan Markle's choice of earrings boost jeweller Birks, Financial Times, accessed 28/08/20, <ft.com/content/3018eo52-daab-11e7-95o4-59efdb7oe12f>.
Heathcliff O'Malley, 2019, The Australian Opal Spray Brooch, The Court Jeweller, accessed 28/08/20, <thecourtjeweller.com/2019/10/the-australian-opal-spray-brooch.html>.
history.com. "The Trojan War". 11 September 2019. Accessed 18 May 2020. history.com/topics/ancient-history/trojan-war.
Harper's Bazaar. Tamara Abraham. "The Most Epic Royal Jewellery in History." 10 October 2018. Accessed 18 May 2020. harpersbazaar.com/wedding/bridalfashion/g23656976/best-royal-family-jewelry-of-all-time/?slide=29.
Hawaii State Archives, 2011, Malice in the Palace: The Hawaii Crown Jewel Robbery, Honolulu Magazine, accessed 28/08/20, <honolulumagazine.com/honolulu-magazine/february-2011/malice-in-the-palace-the-hawaii-crown-jewel-robbery>.
Jewels: A Secret History. Victoria Finlay. 2005 Hodder + Stoughton London
Mental Floss, Claire Cock-Starkey. "7 Spectacular Lost Crown Jewels". 16 September 2016. Accessed May 18 2020. mentalfloss.com/article/86197/7-spectacular-lost-crown-jewels.
Opal Auctions. "Opal Collections of the World." April 18 2020. Accessed May 18 2020. opalauctions.com/learn/opal-information/opal-collections-of-the-world.
Opal: The Phenomenal Gemstone. Clifford, Cody, Cook et. al. 2007 Lithographic East Hampton Connecticut USA
Spencer Arnold, 2014, "Ambition and Desire: The Dangerous Life of Josephine Bonaparte" by Kate Williams, The New York Times, accessed 28/08/20, <nytimes.com/2014/12/07/books/review/ambition-and-desire-the-dangerous-life-of-josephine-bonaparte-by-kate-williams>.
The Court Jeweller. "The Top 10: Royal Opals". 28 October 2014. Accessed 18 May 2020. thecourtjeweller.com/2014/10/the-top-ten-royal-opals.html.
The Story of the Noble Opal. Sydney B.J. Skertchly. 1908 Flavelle, Roberts, and Sankey, Ltd. Lapidaries and Gem Merchants Brisbane Queensland Australia
Tiara Mania, 2011, Queen Victoria of the United Kingdom's Oriental Circlet, Tiara Mania: The Tiara Encyclopedia, accessed 28/08/20, <tiara-mania.com/2011/10/oriental-circlet.html>.
User: Bede735c, 2012, Imperial Crown of the Holy Roman Empire, kept in the Imperial Treasury at the Hofburg Palace in Vienna, WikiCommons, accessed 28/08/20, <en.wikipedia.org/wiki/Imperial_Crown_of_the_Holy_Roman_Empire#/media/File:Holy_Roman_Empire_Crown_(Imperial_Treasury)2.jpg>. CCVY-SA3.0
Wikipedia. "Imperial Crown of the Holy Roman Empire". 16 January 2020. Accessed 18 May 2020. enwikipedia.org/wiki/Imperial_Crown_of_the_Holy_Roman_Empire.